Gold Hosting

From a designers perspective, Internet Concepts Unlimited provides our clients with the latest design features available to date, our sites incorporate the latest CSS, Javascript, PHP and Flash elements insuring your site is built with the latest technology insuring quick loading pages. Have a look at our Custom Design Style Websites by browsing our Portfolio.
Welcome to our Hosting Services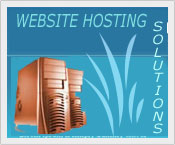 When it comes to website hosting, first and foremost reliability is on the top of the list, if your not there for your clients 24x7 then you may as well pack it in. The last thing your client wants to see is his website offline at any given time, that is why when you host with Internet Concepts Unlimited you don't have to worry , our servers are monitored 24x7 and backed up daily. We provide all clients with our 100% uptime Guarantee! Because different companies have different needs, we offer the most affordable plans available today and just for kicks, we throw in a ton of free stuff, if you know how to read you can figure it out, in a snap. We give you via cpanel and fantastico over 50 pre installed programs to help you with your website. The programs will allow you to create mailing lists, website calenders, cms systems, auto website creators, for tool, ecommerce websites, such as zen cart plus an assortment of additional programs at your disposal... totally FREE with ALL HOSTING PACKAGES, NO KIDDING! We are dedicated to our clients, ticket automation system for support, we are here for you 24x7 if you ever have a problem our respond time has never been longer then a 4 hour turn around.

Select your own domain name or choose from existing names when available. Some names have developed sites, others have landing pages, while others are simply parked on the server.

Dedicated Servers are also available along with VPS and Hybrid options.
Support and Reliability are our first priority.
Are you ready for your own space? Then the time has come to move in to your fully managed Dedicated server. We are ready and waiting to build you a custom server that comes with our complete management package. This includes hardware management, network management, operating system and software support, proactive security patches and updates, proactive monitoring, firewall, spam prevention, server hardening and more. Follow the link listed below to get started.
Website Hosting Packages
BRONZE Hosting starts at $7.99/month.Unix Server 100 MG Disk Space, 5 Email Accounts, Email Forwarding, Webmail Access, FTP Access, CPanel, Fantastico Software Easy Install, Guest books, Website Statistics.. Click here for package details
SILVER Hosting starts at $9.99/month.
Server 300 MG Disk Space, 10 Email Accounts, Email Forwarding, Web mail Access, FTP Access, CPanel, Fantastico Software Easy Install, Guest books, Website Statistics
Click here for package details
GOLD Hosting starts at $12.99/month.
Unix Server 600 MG Disk Space, Unlimited Email Accounts, Email Forwarding, Webmail Access, FTP Access, CPanel, Fantastico Software Easy Install, Guest books, Website Statistics. Click here for package details