About Us
Who we are
Internet Concepts Unlimited has been providing affordable and reliable Website Services since 1987. Whether you are simply purchasing a domain name to park for now or are looking to create new website or update an existing Website , our company provides everything necessary to host, design, develop and market your state of the art Website.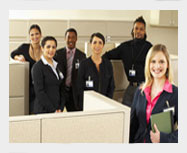 Utilizing the most reliable servers on the net
There are many different Hosting companies on the web, including free ones (beware though, free is not always free), usually the free ones require banner ads and pop ups, which will almost always annoy your visitors and take up valuable resources, causing your site to respond slower then normal. Website Hosting has become more affordable throughout the past few years, whether you are looking to put up a single page or an entire ecommerce website, we at Internet Concepts Unlimited has specialized in Website Hosting since 1987. Click here to learn more about our Hosting Solutions.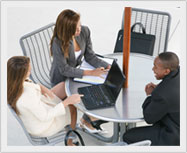 Build it yourself..
Or let our design team create your custom Website. Internet Concepts Unlimited provides our clients with the worlds most talented IT specialists knowledgeable in secure programming languages such as PHP, MYSQL, HTML, CSS, JAVASCRIPT and more. Click here for turn key solutions.
Free Website Tools
Publish it

Bright Website Marketing Ideas
Free resources to learn how to get the most out of your Website Marketing efforts.
Click here to access
Free Website Tools
Free Website Tools designed to get the most out of your Internet Presence.

Contact Us
Internet Concepts Unlimited
PO Box 1143
East Northport, NY 11731